Skip to Content
Guardianship & Conservatorship in Kaysville, UT
Assisting with Adoption, Guardianship, & More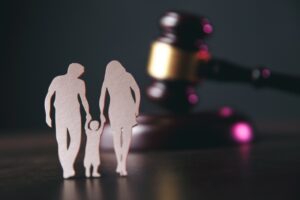 Navigating an adoption can be challenging, but the team at Murphy & Murphy Law is here to help. Our law firm specializes in adoption papers and more for our clients in and around Kaysville, UT. Allow our experienced attorneys to be your guide through the legal process involved with adoption or guardianship. Our team has the compassion and knowledge necessary to guide you through the emotionally taxing process of adoption. Many of our clients have questions and concerns about the adoption process, adoption agencies, and more. We offer free initial consultations to go over your situation and find out what we can do to help you and your loved ones.
What Is Adoption & How Does It Work?
All kids deserve to have a loving and stable home with a family that cares for their needs and looks out for their interests. The process of adoption permanently places a child under 18 with parents who are not their birth parents. There are multiple types of adoption, including direct placement, agency-assisted, kinship, step-parent, international, and foster care. Children can be adopted by relatives, a foster family, or strangers after a thorough review process. Agency-assisted adoptions involve going through a licensed child-placing agency. In contrast, direct placement adoptions are also known as private adoptions and do not involve adoption agencies near me. No matter what type of adoption you're involved with, you need a detailed and competent attorney to help you navigate the entire process, including filing the proper paperwork and seeing everything through until your placement is finalized. Our legal team can help whether you're seeking to bring an adopted child into your home or placing a child up for adoption.
All About Legal Guardianship
Guardianship is a bit different than adoption. Guardianship is the process of legally adopting someone and making decisions on behalf of another person. Guardianship is somewhat like adopting an adult rather than a child. Guardianship can be appointed if a person is declared to be incapacitated from a physical or mental illness, age, mental deficiency, or chronic intoxication, or drug use. The process of guardianship can also apply to a child under 18. In that case, legal guardianship is temporary compared to adoption, which is permanent. Legal guardians are responsible for the physical well-being of their protected person and may be tasked with making decisions about their medical care or residency.
Offering Full-Service Adoption Legal Services
As a full-service adoption attorney, Murphy & Murphy Law can assist with routine adoption, trials and appeals, and more. We can help with the following adoption legal services:
Contested adoptions
Interstate adoptions
Birth-parent relinquishment and representation
Adoption agency representation, general counsel, and licensing
International adoptions
Indian Child Welfare Act adoptions
Independent direct placements
Step-parent adoptions
Special needs adoptions
Foster care adoptions
Disrupted adoptions
Adult adoptions
Grandparent or other relative adoptions
Surrogacy births
How Our Adoption Attorneys Can Assist You
Adoption laws are very complex, and having a legal team on your side can make the process a lot easier for you. Murphy & Murphy Law can advise you on legal matters regarding your adoption. We can assist you with litigation, mediating discussions, and more. If you're looking for kids for adoption, don't take any chances. Our law firm has more than 25 years of experience serving clients in Kaysville, UT. We're here for Utah families, and we want to offer you a free initial consultation. Contact us today to get started.