Skip to Content
Drug Defense Attorney in Kaysville, UT
Murphy & Murphy Law is the Best Charge Defense Attorney
Murphy & Murphy is the most trusted source for a drug defense attorney in Kaysville, UT. For over 25 years, our team has fought for the rights, freedoms, and best results for all our clients. You can trust us to provide the knowledge and experience necessary to help you understand the nature of your case, ensuring that you have a great shot of winning. We offer a free consultation for determining your options and planning strategically for your defense. If you require a drug offense attorney, we'll be there to provide the justice you deserve.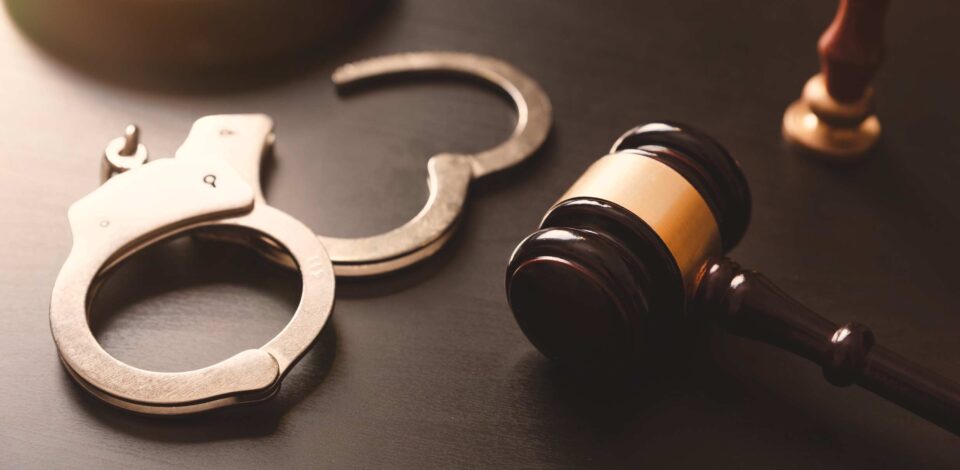 What Are the Drug Possession Penalties in Utah?
The penalties for drug possession depend on the size and severity of the case. Besides legal punishment, those accused of a drug charge could face losing their jobs, driver's licenses, financial aid, and general respect within their communities. That's why you must have the best defense lawyer on your side. Contact us if you're facing one of these penalties:
Class C Misdemeanor: You can be fined up to $750 or face a sentence of three months in jail.
Class B Misdemeanor: You could be fined up to $1,000 or serve up to six months in jail.
Class A Misdemeanor: You may face a fine of $2,500 or a one-year jail sentence.
Third Degree Felony: Felons can be fined up to $5,000 or face five years in prison.
Second Degree Felony: Felons may be fined up to $10,000 or serve up to 15 years in prison.
First Degree Felony:  Felons may pay a fine of $10,000 or a maximum of life in prison.
We're Experts in a Range of Drug Cases
Whether you're facing a minor or severe drug charge, we'll provide a drug criminal defense attorney to fight for you every step of the way. We specialize in various types of charges, including:
Drug or Paraphernalia Possession: If you have marijuana, cocaine, heroin, ecstasy, or unprescribed substances that you're not authorized to carry, you could face a possession charge. Having tools to use or manufacture drugs on your person can constitute a charge as well.
Intent or Completion of Distribution: The sale or giving away of controlled substances is grounds for arrest and charging.
Manufacturing or Producing Substances: If you're making drugs for personal use or providing to others, you could face a drug charge if apprehended.
Distribution or Trafficking: Taking part in the flow of drugs from the manufacturing site to the point of sale is illegal in the state.
Operating Under the Influence: If you're caught driving a car or motor vehicle of any kind, you could be apprehended and face charges.
False Prescription: If you fake or forge a document falsely claiming permission to carry a prescription drug, there are reasonable causes for charges against you.
The Perfect Strategy for Your Drug Offense Accusation
An outstanding defense is only as good as the prosecution's ability to punish you for your supposed crime. Having an excellent strategy for fighting back and winning your case takes time, attention, and effort. If you want to build a solid case for your defense, we offer a lawyer for drug charges to meet your needs. You have a shot at winning your case by:
Refuting Accusations: If your case is strong and based on solid evidence, we'll be able to carry your case by addressing the flaws in the prosecution's claims. We'll help you fight back at all costs.
Negotiation: Sometimes, the prosecution will have strong evidence against you. If you want a reduced sentence or lesser punishment, striking a deal with the prosecution may be the best option.
Planning Ahead: Whether you're facing a small fee or the maximum sentencing, it's crucial to research law terminology and find exactly what kind of case the prosecution has against you. Doing so will help you and your lawyer be prepared and provide you the best possible outcome.
Why is Your Drug Defense Lawyer Right for Me?
Our team has provided countless defendants with a professional drug defense attorney to fight for them in the courtroom for over two decades. We specialize in drug cases that help our clients receive the best defense for their case. We're a compassionate group of experts who've seen time and time again the devastation and heartbreak caused by drug-related prosecutions. That's why we maintain a proven track record for honesty, integrity, and application of the law unmatched in the area. We'll consult and counsel you throughout your case, keeping you informed and fighting for you every step of the way. You'll feel confident and comforted knowing you have the best drug defense attorney by your side.
Trust Your Case to an Experienced & Aggressive Attorney