Skip to Content
DUI Lawyer in Kaysville, UT
Murphy & Murphy Law is a Professional DUI Law Firm
Murphy & Murphy provides a top-quality DUI lawyer in Kaysville, UT. We're here to walk you through the process of a DUI charge and answer any questions you have. Our team has over 25 years of experience providing expert defense and expertise for our clients. We consist of knowledgeable DUI defense attorneys who understand the ins and outs of law through and through. Our defense team uses their knowledge to fight for you throughout your case. If you have a case concerning a DUI and want to learn more about what you can do, we're here to get the job done.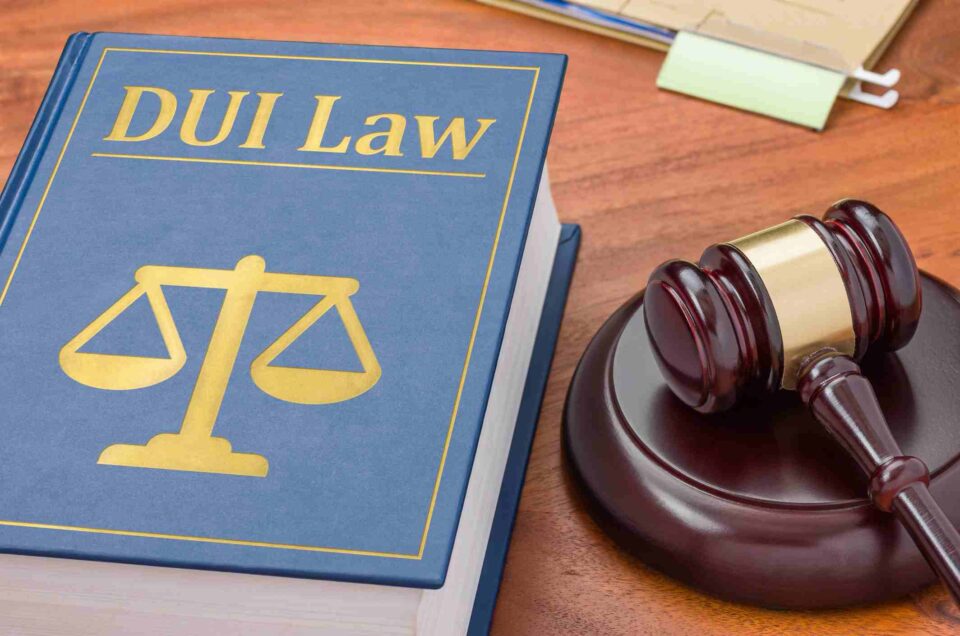 The Consequences of a DUI in Utah
In most cases, DUIs are classified as a Class B misdemeanor, which carries a sentence of six months in jail or a fine of $1,000. However, if the vehicle had a minor in tow or involved injury or harm, the charges could be upgraded to a Class A Misdemeanor.
If a minor is arrested and charged with a DUI, they'll have their license suspended for one year or until they turn 21, depending on the case.
If the accused has had a DUI conviction within the past 10 years, their license will be suspended for two years. They'll also be directed to seek treatment for alcohol use and have a breathalyzer installed in their vehicle.
There are some mandatory and minimum requirements you must fulfill if you've been apprehended for a DUI. A first offender must serve two days in jail or community service. A second offense requires five days of jail and 30 days of house arrest without the possibility of community service. If charged with a felony DUI, then a minimum of 62.5 days is required. Take note, though: These are only minimum requirements. Depending on the severity of your specific case, the judge can and may order more jail time or further punishment.
Regardless of the situation, all DUI cases should be taken seriously. Consequences for driving under the influence carry anywhere from a thousand dollar fine to five years in prison.
If you've received a DUI charge, get in touch with our experienced DUI lawyers. Will provide you with the means to strengthen your case and produce the most desirable outcome.
How Your Conviction Will Affect Driving Privileges Later
Unfortunately for most, the consequences of a DUI remain long after the case has been settled. A first offender will have their license suspended for 120 days without exceptions. You won't be allowed to drive for any reason, even for essential purposes like work or school. A second offense is punished by a two-year license suspension, regardless of the circumstances.
In Utah, a DUI ruling is dictated by the Driver's License Division, not the courts. Though it's possible to appeal your ruling with the DLD, the chances of winning are meager due to limited evidence and police testimony.
If you're convicted of a DUI, you'll need a top DUI lawyer in Utah to ensure your case goes as smoothly as possible. Though you most likely won't attain perfection, hiring an experienced professional will increase your chances of a favorable outcome and rulings in your favor.
The Difference Between a DUI and Impaired Driving
Impaired driving is an interesting loophole in DUI cases. Otherwise known as a DWI in most other states, impaired driving is a plea deal that prosecutors deploy for winning their case without sending the defendant to jail. Oddly enough, both impaired driving and DUIs are classified as Class B misdemeanors, but impaired driving comes with a few more advantages, including:
A lesser degree of punishment.
No minimum amount of jail time.
No license suspension (if the DLD didn't already take it, that is).
Typically, more leniency from the judge.
How Can I Save My Driver's License?
Losing your driver's license is one of the most detrimental outcomes of a DUI arrest. The inability to transport yourself can have a severely adverse effect on your independence and happiness. Luckily, you can file for a hearing to keep your license after your arrest. However, you only have 10 days from your arrest to file. Failure to do so may result in a license suspension that can last months or years, depending on the nature of your charge. Time is of the essence, so you must act quickly if you want a chance at getting your license back.
Why You Need Our DUI Law Firm to Help You
DUIs can have long-lasting or permanent effects on your entire life. Avoiding fines and jail time for drunk driving is especially difficult than other cases because the evidence in a defendant's favor is significantly limited. Police officers use breathalyzers and various tests to determine your intoxication levels. Further, there are usually a limited number of witnesses, and one of the witnesses will always be the officer who made the arrest. Simply put, it's the officer's word against the defendant.
However, the odds stacked against defendants don't mean their cases are impossible to win. If you're facing a DUI charge and have an experienced DUI attorney fighting in your favor, then the chances of having your sentencing reduced or eliminated altogether increase exponentially.
We have a proven track record of getting our clients the results they need. If you or a loved one is facing a DUI charge, we're here to help. Contact us by phone or through our contact form to schedule a free consultation with a Utah DUI lawyer today.
Trust Your Case to an Experienced & Aggressive Attorney