Skip to Content
Estate and Will Planning in Kaysville, UT
Murphy & Murphy Law's Estate and Will Planning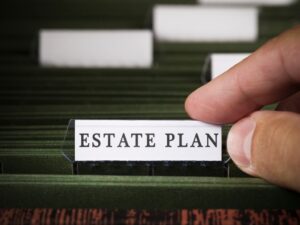 Murphy & Murphy Law wants you to understand the importance of estate and will planning. Planning and making sure your family receives the benefits it deserves after your passing is one of the wisest decisions you can make. Estate planning enables clients to determine how their estate dispenses their assets, property, and financial holdings both during their lifetime and after their death. Not only does planning set your mind at ease, but it also makes life easier for your friends and family. As they grieve, you want to avoid adding disputes and protracted probate to their burdens. Contact Murphy & Murphy Law today. Our family law attorney helps Kaysville, UT clients secure a stable future for all the people they love.
What Is Estate Planning and What Can Our Lawyers Do?
Some people might find the term estate planning to be complicated. After all, estates seem to relate only to the wealthy. However, everyone has one. From the heirloom jewelry to the cars, couches, and property you own, everything in your possession is part of your estate. Estate planning is the act of deciding which family members and friends receive these assets. It is an essential set of documents, one all Kaysville, UT residents should strongly consider, regardless of their age or income level. One reason they are so vital is those who pass away without a legal plan often leave behind a messy situation. When that happens, the Utah state probate courts must decide what happens. You don't want that. So, how can Murphy & Murphy Law help? We can:
Write clear legal documents identifying who the beneficiaries of your estate are
Designate power of attorney should illness or injury incapacitate you
Draw a legal last will and testament
Build a trust, which you can use both during and after your life
How Estate Planning Works
Murphy & Murphy Law's primary goal is to plan estates with the express wishes of our clients in mind. We do so through a variety of legal tactics, many of which depend on an array of circumstances, including the size of your estate. Typically, estate planning includes a durable power of attorney, beneficiary designations, a letter of intent, healthcare power of attorney, guardianship designations, and a will or trust. The will or trust are what many of our clients most associate with estate planning. Here's what you need to know about wills and trusts:
Wills
The primary difference between a will and trust lies in how they work. While trusts are active the moment you sign the legal papers, a will only takes effect once you pass away. A will designates a legal representative to begin distributing property per your wishes after you die. Another crucial difference: Wills do not cover property owned jointly or as part of a trust. Those who wish to dispense property owned by a couple or in a trust should consider a trust in place of a will. Also, wills must pass through probate, which can be an inconvenient process for beneficiaries. Those wishing to spare their family the process should consider a trust. Finally, a will comes with one considerable downside: They do not enable estate planners to set up mechanisms for disability or tax savings.
Trusts
As stated above, trusts are active, living documents. They enable those who set the estate up to begin dispensing property during their life, instead of after their death. They can be beneficial for those who own considerable property in joint tenancy and for those who do not want their estate to go before the probate courts, as they are immune to that process. Perhaps more importantly, trusts do not become a matter of public record, unlike wills. One potential downside of establishing a trust is they do not provide individuals with the ability to establish guardianship over minor children.
Why You Should Embark on Estate Planning with Us
One of the ways Murphy & Murphy Law can help is getting a clear picture of your estate as a whole and your needs before deciding whether a will or trust is a better solution for you. Because wills and trusts each offer unique advantages and disadvantages, enlisting the services of our family law attorneys is crucial. We can't emphasize enough the importance of estate planning. If you have children, but no will, who your children end up with could be determined by the courts. Without estate planning, you are unable to make a plan for your later years and what happens to your wealth after you die. You can save your family heartache and stress by doing the work for them. What happens if you suffer an accident or a medical emergency that incapacitates you? Without a living trust, you may be at the mercy of the courts. No matter what, you should be thinking ahead and ensuring your beneficiaries are taken care of following your passing or during your life.
Contact Murphy & Murphy Law for Estate Planning and Wills
Murphy & Murphy Law has over 25 years of experience helping residents of Kaysville, UT plan for their futures. We have a team of compassionate lawyers with excellent listening skills, two crucial skill sets that help us advocate for our clients. In addition to estate planning, our team handles criminal law, including juvenile law, other family law services, and parental defense cases. Due to the depth of our services and the breadth of our experience, Murphy & Murphy Law is one of the best sources for legal assistance in the greater Kaysville, UT area. Contact us today.