Skip to Content
Legal Services in Kaysville, UT
Comprehensive Legal Services for Utah Clients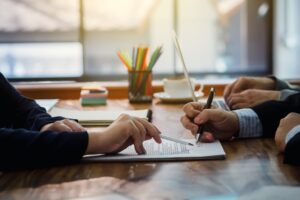 For over 25 years, Murphy & Murphy Law has offered comprehensive legal services for the residents of Kaysville, Utah and the surrounding areas. Focusing on the areas of criminal and juvenile defense and family law, you can count on our experienced, compassionate team to represent you both in and out of court through many of life's biggest trials. Dedicated to looking out for your best interests, our law firm remains up-to-date on changing laws and how they apply to various types of cases. We work hard to get you results.
An Ally and an Aggressive Advocate on Your Behalf
Licensed to practice in Utah and Idaho, Michael D. Murphy is an important ally to have in your corner. Committed to justice, he's also passionate about being an aggressive advocate on your behalf. While we can't guarantee your results because every case is different, we will say that Michael has a proven track record of obtaining favorable outcomes for many of our clients in the past. One thing is certain when you entrust our law firm with your case: we will defend you to the best of our ability and keep you well-informed throughout all proceedings for your peace of mind. Our comprehensive legal services include:
Contact Our Utah Law Firm for a Consultation
Murphy & Murphy Law would welcome the opportunity to fight for your legal rights and provide fair representation for you or a loved one. Contact us today to schedule your free initial consultation so that we can begin building your case as soon as possible. Replace any doubts or anxieties you may have with confidence. Be confident that you're doing the right thing for your future by consulting our firm. Remember, when it comes to issues involving criminal or juvenile defense or family law, experience matters. Murphy & Murphy Law has over 25 years of trial experience that you can trust.
Trust Your Case to an Experienced & Aggressive Attorney