Skip to Content
Criminal Defense Lawyer in Kaysville, UT
Murphy & Murphy Law Can Assist You
Have you been arrested or charged with a criminal misdemeanor or felony that you don't completely understand? Whether it was a DUI, drug offense, traffic citation, or domestic violence charge, our criminal defense lawyer in Kaysville, UT can help you better understand what you're up against. At the Murphy & Murphy Law, we know that just because you're facing criminal charges doesn't mean that you deserve to be treated like a criminal. You may think that your life is completely over, but it's important to remember that you're innocent until proven guilty beyond all reasonable doubt. It's also important to remember that not all criminal cases go to trial – some are settled outside of court. We all make mistakes, and many types of criminal defenses can be applied to each specific case that often results in getting the charges reduced or dismissed.
Experienced Guidance Through the Criminal Justice System
The criminal justice system is often intimidating and confusing for individuals to comprehend and wade through on their own. Consulting our criminal defense lawyer at Murphy & Murphy Law will give you the peace of mind knowing that you have an entire legal team in your corner to help you build your case. The most common types of criminal cases our defense lawyer has experience defending include misdemeanors and felonies, drug offenses, sex offenses, traffic citations, domestic violence charges, and DUI/DWI charges. When searching for a criminal lawyer near you in Kaysville, UT, look no further than Michael D. Murphy to help you build an aggressive defense both in and out of court.
A Capable Felonies and Misdemeanors Attorney to Represent You
If you're found guilty of a criminal felony in the State of Utah, you could face incarceration in state prison as a result. Misdemeanors may result in up to one year in a county or city jail depending on the type of criminal offense. When you're up against severe consequences if found guilty, you can't afford to rely on inexperienced felonies and misdemeanors attorney to represent you. Whether you've been charged with petty theft, disorderly conduct, vandalism, trespass, reckless driving, or prostitution, our legal team can help you build your case. Michael D. Murphy is a capable felony and misdemeanor attorney in Kaysville, UT who has assisted many clients over the years.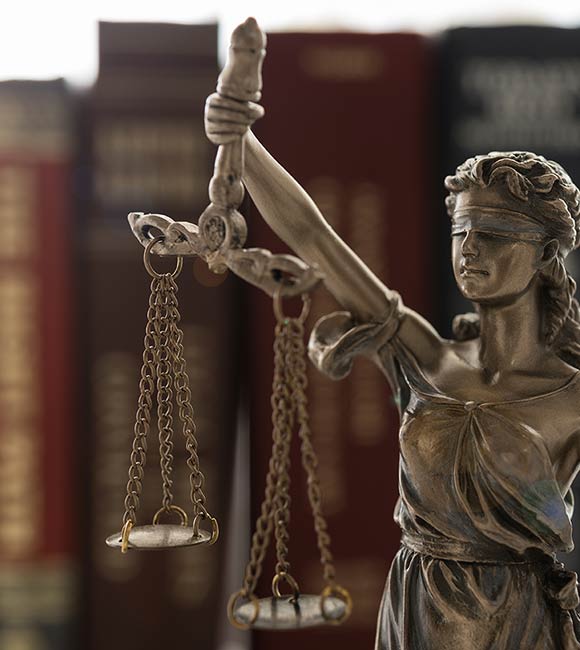 Drug Offenses Require a Dedicated Drug Crime Lawyer
If convicted of a drug offense in the State of Utah, you could face jail time, fines, and other legal ramifications depending on several factors. What kind of drugs you were found carrying, how many previous drug offenses you have in your criminal record, and whether or not a gun was involved are all factors that determine if you're facing felony or misdemeanor charges. Some drug offenses are treated more severely than others. For example, if you were charged with possession of marijuana, you may not face the same penalties as someone who was still on probation for a previous drug offense. In either scenario, you require a dedicated drug crime lawyer to help you wade through the often-confusing labyrinth of the justice system. Murphy & Murphy Law would be happy to provide a free initial consultation in your time of need.
Consult Our Sex Offender Lawyer in Kaysville, UT
Being accused of a sex offense is a frightening situation. Sex offenses in the State of Utah can range from sexual abuse of a minor to rape, sexual assault, and sex trafficking. If convicted of a sex offense, you could face steep fines, a lengthy prison sentence, or registration on the state's sex offender registry, all of which may haunt you for the rest of your life. When you need a compassionate sex offender lawyer in the Kaysville area to listen to the details of your case, consider the Murphy & Murphy Law. Speaking with a criminal justice lawyer who has handled other sex offense cases before is crucial to look out for your legal rights.
Need Help Fighting a Traffic Citation in the State of Utah?
Traffic citations in the State of Utah vary by court. Depending on the type of traffic citation you received, there are various fines and penalties with varying numbers of demerit points that will go on your permanent driving record as a result. You will also be faced with varying deadlines for paying your fines on time to avoid late fees or the suspension of your driver's license. No matter what type of traffic citation you're facing, the Murphy & Murphy Law would be happy to advise you.
Our Domestic Violence Lawyer Will Fight on Your Behalf
Whether you're the victim or the accused abuser, nobody ever expects to need a domestic violence lawyer until they're facing an uncomfortable situation with serious consequences. When it comes to matters involving domestic violence, there's no substitute for experience. Michael D. Murphy is a skilled domestic violence lawyer who is available to offer seasoned representation on your behalf. Our office is also capable of assisting with related family law cases, including divorce and child custody disputes.
Need a DUI Attorney to Help You Plead Your Case?
Possible consequences of a DUI/DWI conviction in the State of Utah include jail time, the suspension of your driver's license, mandatory substance abuse counseling, and steep fines, not to mention the untold damage it can do to your reputation. Don't face a DUI/DWI without a competent legal team in your corner. Call an experienced DUI attorney at Murphy & Murphy Law for peace of mind.
Rely on Our Years of Trial Experience and Aggressive Defense
Whether you've been charged with a misdemeanor or a felony, the first step you should take is to contact the Murphy & Murphy Law. Michael D. Murphy is an aggressive criminal defense attorney who can help you thanks to his 25+ years of trial experience. If you've been arrested or are under investigation for a criminal offense, protect your legal rights and consult our experienced criminal defense lawyer in Kaysville, UT today. We're committed to defending you to the best of our ability. Contact us to request your free initial consultation and begin discussing all of your available options. Let our experienced legal team help you fight for your rights and let your voice be heard!
Trust Your Case to an Experienced & Aggressive Attorney